OK, those who have been reading my journal know that I'm flat broke, even have some money trouble right now but... I can't help it... buying a pair of boots just makes me feel better...
Anyway, I ordered them before all the unexpected bills and problems came up, soooo:


These just arrived yesterday by courier: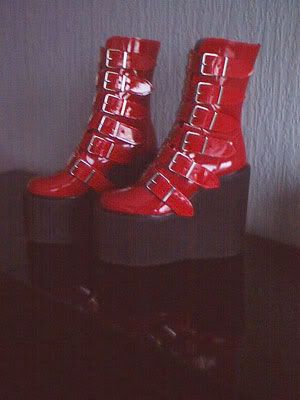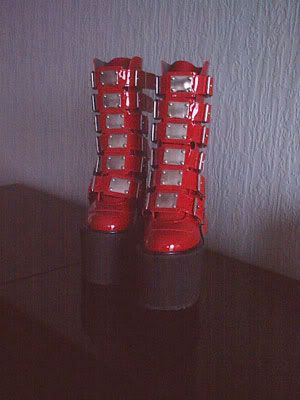 These, I just ordered last week (expected... half november?)



And this pair of Smegg too. I tried to recreate the blue patent with Photoshop but it's not easy. The swatch was quite small. Now, it's not really the "electric" blue I was hoping for, more greyish-pearlish-blue but it's ok. :)




Ow and I sold my 2 pair of Swears: I think I'm getting more feminin! Finally!!